Them Deeper Bones (playtest version)
The Ropecon 2022 physical copies of The Player's Books available!
---
Hiya explorers!
The bottom of the box: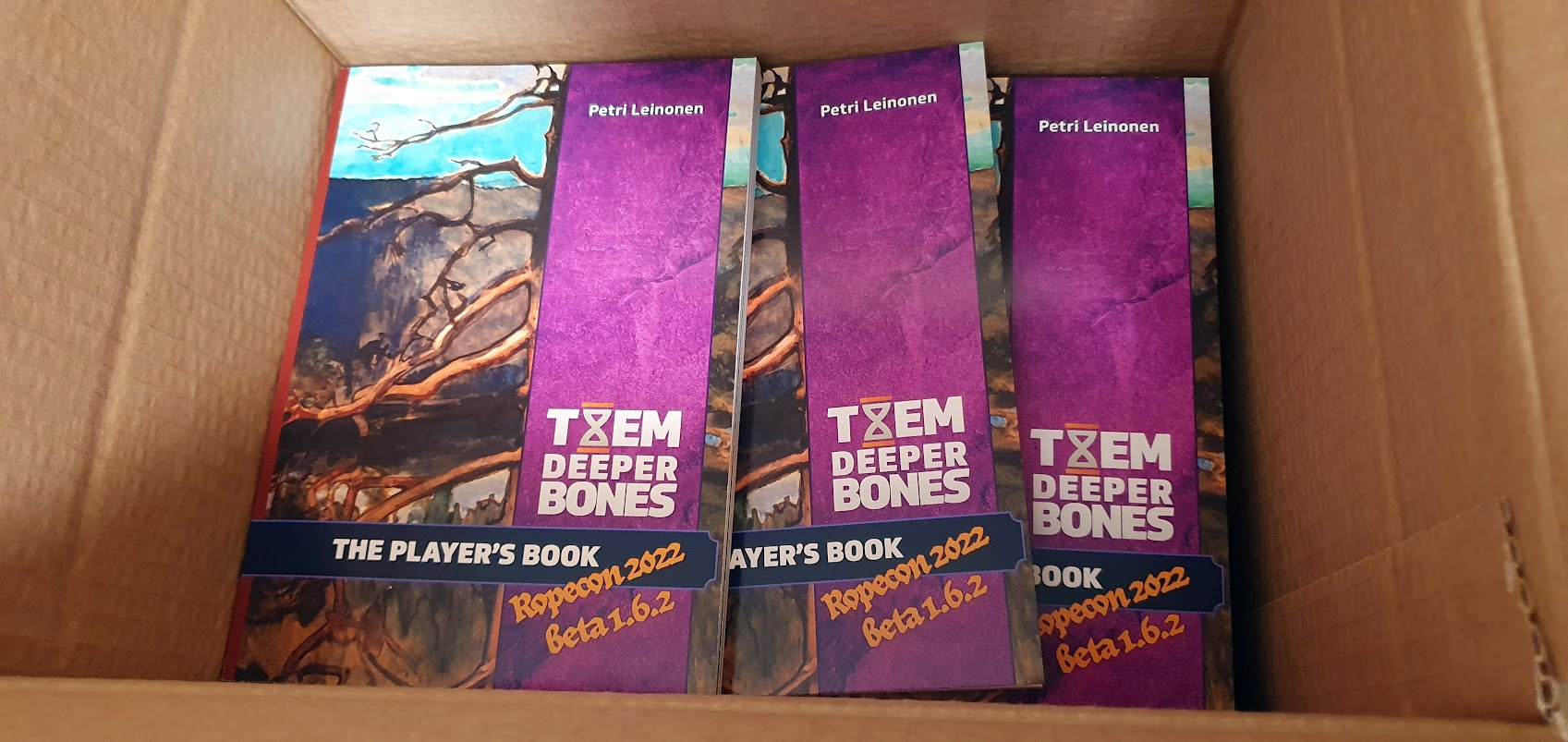 It's not visible yet, which means that there are now physical copies of Them Deeper Bones The Player's Book available for order! If you're ordering from outside EU, there will be customs stuff that you need to handle. Inside EU and of course Finland, it should be a lot easier. The limited reward tiers are available at the bottom of the itch page.
The Ropecon 2022 Beta 1.6.2 is a A5 (148.5 x 210 mm or 5.8 x 8.3 inches) softcover book with color covers and 64 page B&W interior. It contains the player-facing rules of TDB and was originally sold in Ropecon 2022 (as the name suggests) to raise funds for further development of the game.
(The link below is for the digital version, for the physical copies, visit the project homepage https://strangeworlder.itch.io/them-deeper-bones )
Get Them Deeper Bones (playtest version)